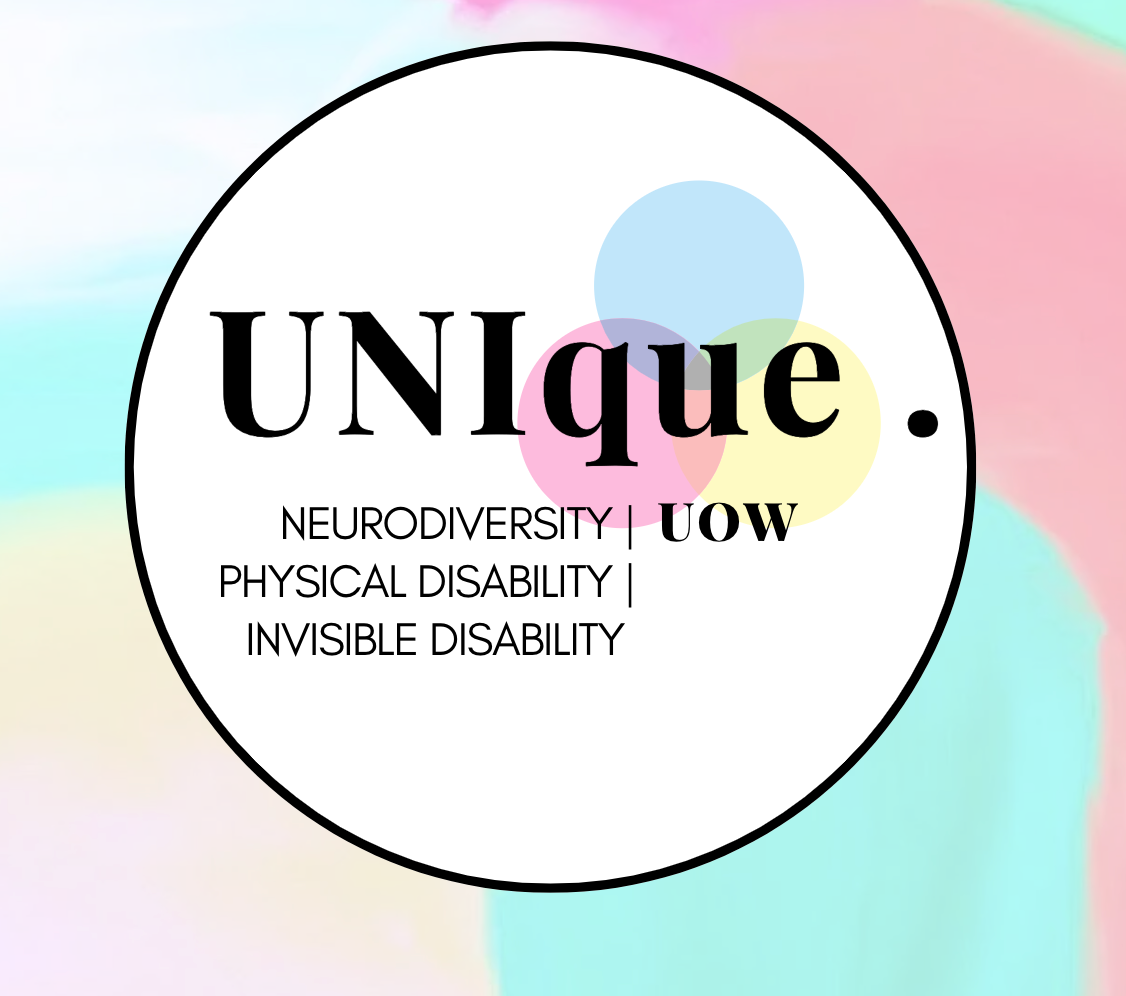 UNIque UOW
Welcome to UNIque UOW
UNIque UOW is an inclusive society targeted for students who experience adversity due to individual disabilities and differences, such as physical disability, invisibly disability or neurodiversity. The students who are likely to join this club have been told all their lives that they are different and 'unique' in negative ways. This is an opportunity to reclaim and own the name Unique with other people who understand the adversities faced by people with individual disabilities. It will also support information, advice and referrals for students to navigate their academic experience.
Our goal is to create a safe community for students to come together, build relationships and empower each other to find their voice at university. We want to effect change at UOW to make campus accessible and equitable for all students.
Join to attend social catch-ups, meet those who face similar struggles, share stories, attend accountability study sessions to keep on top of your work, find your voice at scheduled events, and contribute to a pool of resources to help you not just survive, but thrive at university.
Email: uowunique@gmail.com