Ultimate Frisbee Club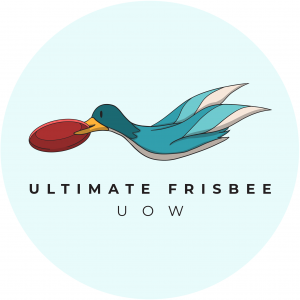 Welcome to Ultimate Frisbee Club
Ultimate Frisbee is a fast-growing sport that offers a unique sense of sportsmanship and community to those involved.
The game, which was invented as a joke in the 1970s and has recently been recognised by the International Olympic Committee, is a little bit like netball, a little bit like NFL, and a little bit like nothing you've ever played before. The seven a side contest can be played as both a mixed gender or split gender sport, with the goal of scoring points by catching a pass in the opponent's end zone.
UOW Ultimate Frisbee Club is open to everybody, whether you're just wanting a bit of exercise, keen to meet new people, or to try something new!