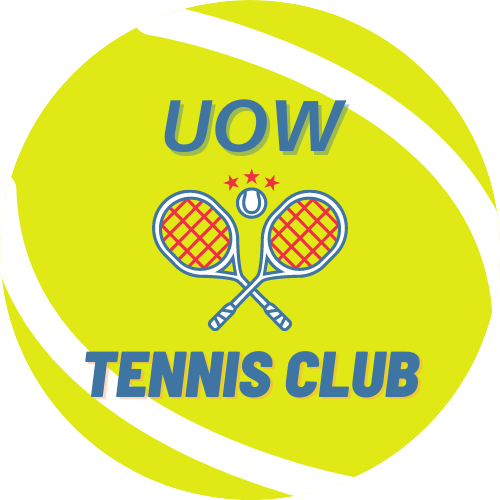 Tennis Club

Welcome to the UOW Tennis Club!
Whether you are picking up a racquet for the first time or have the skills of Roger Federer, the UOW Tennis Club is the perfect club for tennis players of all levels.
The UOW Tennis Club is an inclusive and fun community that welcomes players of all skill levels.
We organise weekly social tennis sessions, seasonal competitions, representative squads, and tournaments for all skill levels. We also organise off-court events and socials like nights out on the town, parties, and watching the pros show us how it's done on the big screen!
Request to join our FB page and group chat for all the latest news about the club and gossip about your favourite players. These are also the best places to post your tennis-related questions, find hitting partners, and chat about all things tennis.
"Every single match, win, lose or draw, there's something that we can improve on" Ashleigh Barty
Executive Details: Danielle Kirkbride, Mia Panto, Hamish McCarthy, Arah Mizori, Andy Nguyen, and Jiah King.
Contact Email: dck865@uowmail.edu.au