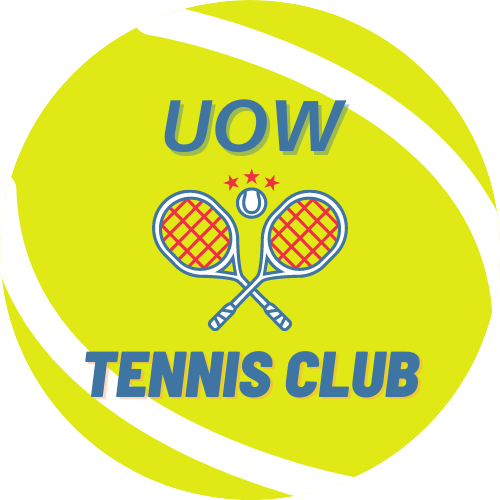 Tennis Club

Welcome to the UOW Tennis Club!
The UOW Tennis Club is the perfect club for players of all levels. For those picking up a racquet for the first time to those with 18 Grand Slams to their name.
The club offers an extensive range of activities and events throughout each session with weekly hits, competitive tournaments, social nights and sending players away to Uni Games.
This group is the best place to post all your questions regarding the club, finding hitting partners or about anything tennis related in general.
Are you a beginner and willing to practice a bit more?
Are you a confirmed player who wants to compete against other UOW students?
The UOW Tennis Club is executive what you need!
We are a super friendly club and love meeting new players.
We organise social tennis sessions weekly, we sometimes run squads, and we organise epic tournaments for all tennis levels that make you feel truely pro!!
Not only that but we also organise some off court events like nights out, parties, and watching the pros show us how its done on the big screen!
We also organise uow teams to play in the local wollongong tennis club weekly competitions.
Most of our communication between players happens on our fb group. So please request to join!!!
It's your opportunity to meet new people and practice your shots to compete against the best players!
Forehand, backhand, volley, smashes…come and express yourself with your racket!
"The depressing thing about tennis is that no matter how good I get, I'll never be as good as a wall."    Mitch Hedberg


Andre Agassi: "Let's see what you've got, big boy."

Roddick: "Hair."
Executive Details: Lana Atkinson, Adrian Lam, Danilo Lakic, and Isabelle Napper.
Contact Email: la501@uowmail.edu.au