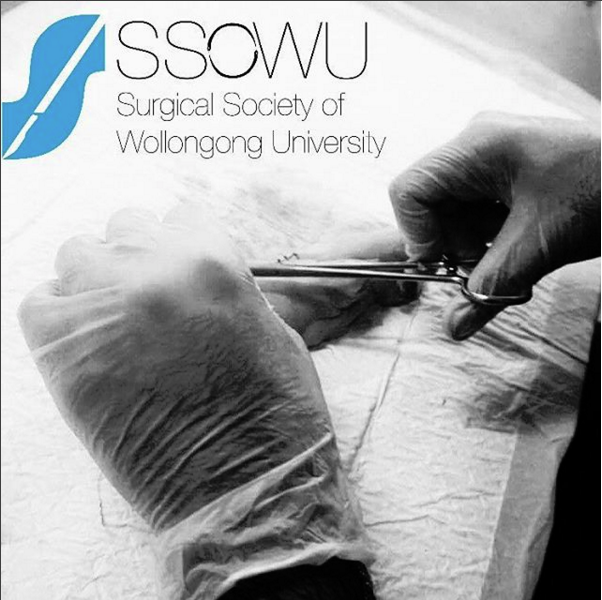 Surgical Society of Wollongong University

Welcome to the Surgical Society of Wollongong University!
SSOWU (Surgical Society of Wollongong University) is a student-run society that aims to provide surgically-focused events for students of UOW.
Our mission statement is focused on 3 principles:
Educate 
Support 
Connect 
Fundamental to SSOWU is the development of student education. We provide tutorials, workshops, seminars and competitions, all of which serve to cultivate the interest and educate students interested and excited by surgery. We are driven by training the most prepared students as future surgeons in the Illawarra. For those interested in entering surgery, the pathway can be daunting. SSOWU provides support, encouragement, as well as pathways to surgical careers. The sharing of experiences of surgical role models in our community, as well as information regarding specialities and training pathways is important to help students realise their potential.
SSOWU is excited at the prospect of helping create a unique surgical community in this region. SSOWU targets the 300 medical students at Wollongong University, as well as other faculty students including but not limited to nursing, biomedical science and pre-medicine with a reach of almost 1000 students. We aim to create a community of mentors for surgically minded students and bring together a team of professionals who are able to help us on ourway.
Executive Details: Cherise Schutt, Katharine Osborne, Luke Tonna, and Fajad Far.
Contact Email: cs205@uowmail.edu.au