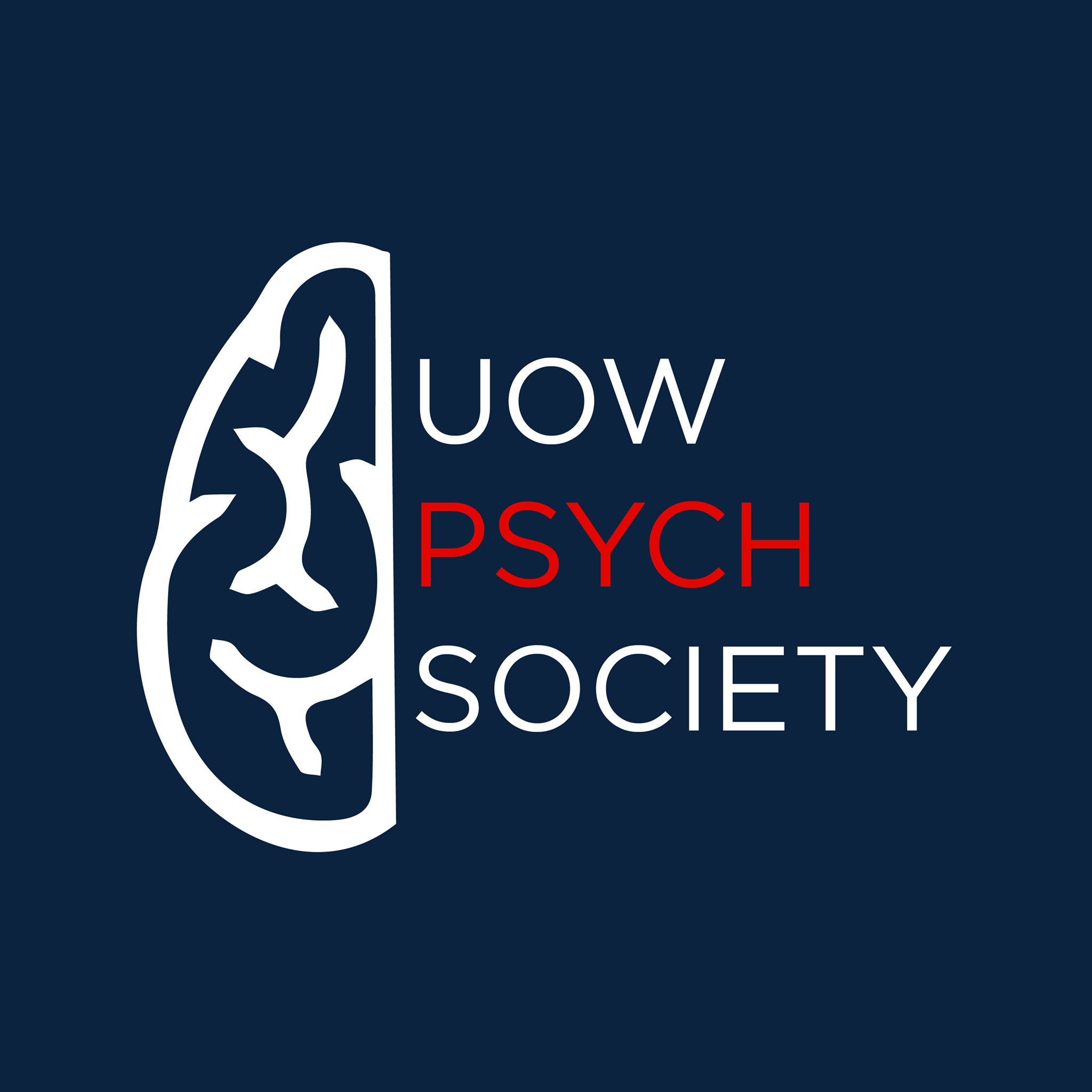 Psychology Society (Psych Soc)

Welcome to the UOW Psychology Society.
The UOW Psychology Society (UOWPsychSoc) is the peak body for engaging, supporting
and connecting psychology students. We are here to enrich your academic and social
experiences through providing events and activities as well as engaging with other societies,
in-university and external organisations.
Our Aims
– Provide access to social and academic networking opportunities, and encourage
communication and collaboration between students, staff and industry professionals
– Increase accessibility to research, academics and relevant materials
– Increase community engagement through strategic partnerships with organisations
linked to the profession of psychology
– Create opportunities for volunteering and work experience
– Increasing student society engagement and wellbeing
– Raising awareness of mental illness and accessing relevant support
Executive Details:  Katherine Minns, Benjamin Hamil, Lana Graham,  Kateryna Marchenko, Brooklyn Wright, Michael Kasparian, Talea Davis, Emily Arnold, Pauline Pielago, and Amber Ho.

Contact Email: uowpsychsoc@gmail.com