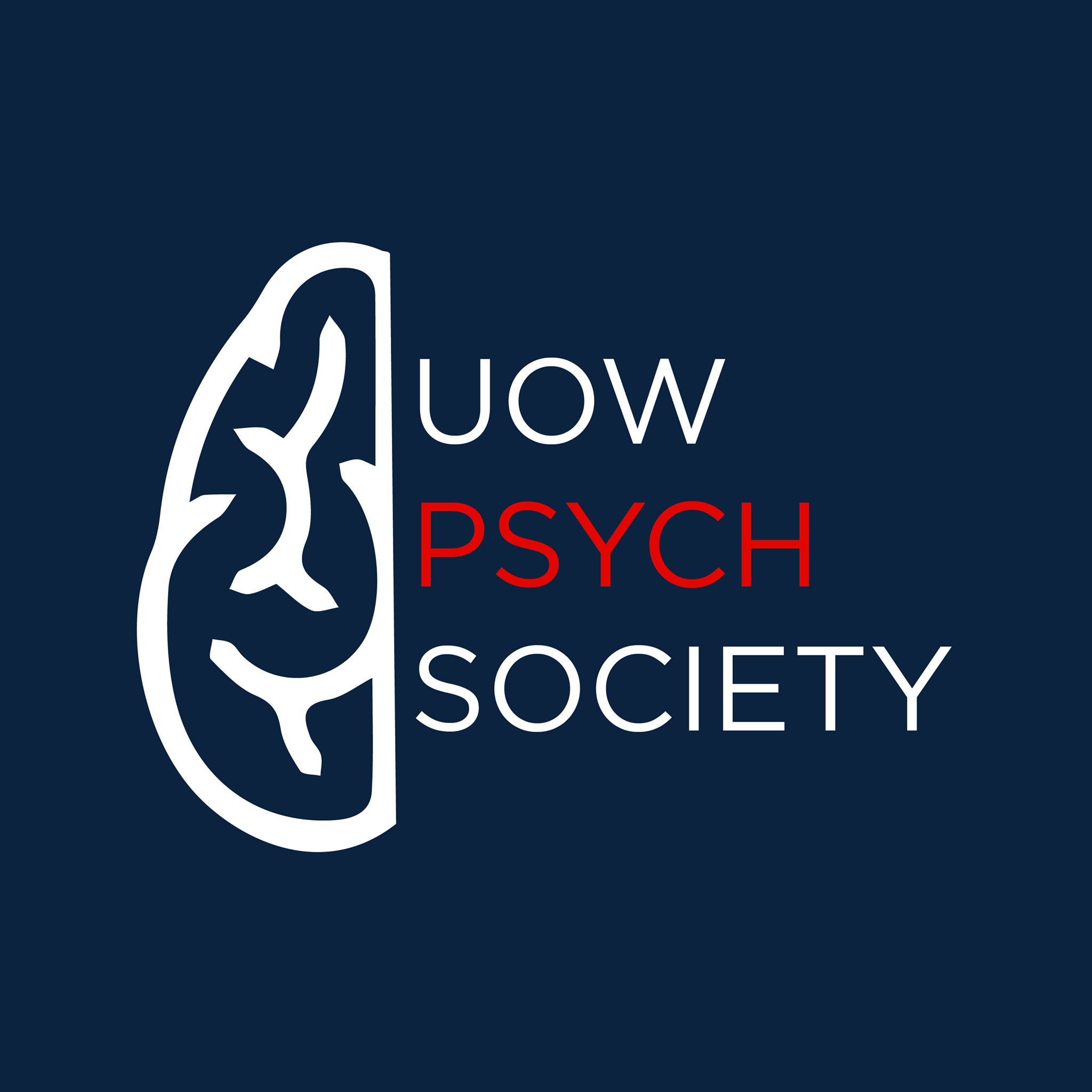 Psychology Society

Welcome to the UOW Psychology Society.
Executive Details:  Michael Edward Kasparian, Lachlan Hogno, Olivia Madden

Contact Email: uowpsychsoc@gmail.com
We are a resource for students to gain information on job applications, scholarships, leadership workshops, conferences, volunteer positions, learning workshops and networking events. As well as this, our goal is to provide information to students who require support when necessary. We are an avenue for students to seek help, raise concerns informally, and be supported by other like-minded students.
We provide opportunities for students to grow as early professionals (academically and personally), gain experiences otherwise beyond their reach, and introduce them to members of the psychological community they may not have had an opportunity to meet (an asset to future planning). We support students, listen to what they want, and work hard to create a society that embraces the scope that is all psychology.