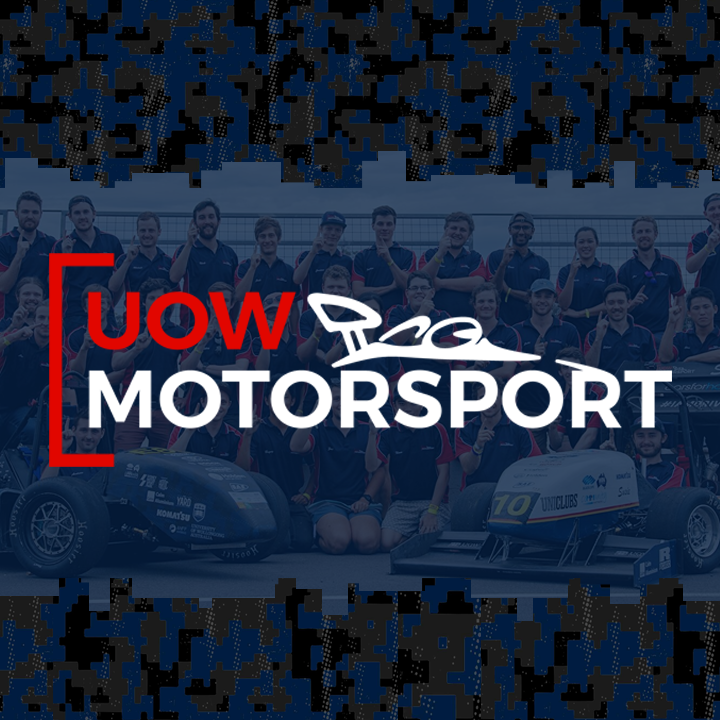 Motorsport Social Club

Welcome to UOW Motorsport!
UOW Motorsport (formerly UOW FSAE), founded in 2001 is a motorsport team that is run by students yearly to design, build and race for the championship.
UOW Motorsport is one of UOW's most esteemed and professional clubs. Our team designs, manages and builds a open wheel formula-style racecar every year for competition in Australia and abroad.
Our organisation is made up of three division:
1)Business:
– The business division oversees the management of the project and works closely with the principal to ensure timelines and budgets are being met.
– As a part of the business team you will gain experience in project management, contacting and managing external sposnors, creating content and managing our social media platforms, human resource management and more!
2) Technical:
– The technical division oversees the design and manafacture of a brand new race car every year!
– As part of the technical division you will gain experience in CAD modelling, manafacturing, problem solving, vehicle maintenance and more!
3) Race:
– The Race division oversees the tesing and logistics of the car to ensure it is always running at its peak performance.
– As part of the Race division you will gain experience in data analysis, data aquisition, driver training, and more!
Executive Details: Ashleigh Dawson, Tamonwan Phumthong, Sarah Roberts
Contact Email: uowmotorsport@gmail.com