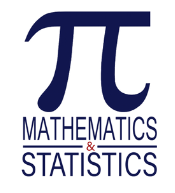 Mathematics and Statistics Society (Math and Stats)

Welcome to the Mathematic and Statistics Society!
The University of Wollongong Mathematics and Statistics Society aims to provide a support network for those studying any mathematics and/or statistics based degrees (or subjects, or anyone who simply has an interest in maths/stats!) at UoW. The UoW Mathematics and Statistics Society acts as a connection for all UoW members to the large and diverse mathematics/statistics community.
Our objectives are to host talks and presentations on interesting mathematical and/or statistical topics, as well as encourage peer support through study sessions. Throughout the year we host many social events, giving members the opportunity to meet other students and lecturers, creating a great environment to get involved in both the social and academic aspects of mathematics and statistics at UoW. We aim to create a fun and enjoyable learning environment, and encourage help and support among students and academics alike.
Additionally, we offer a tutoring service for students.Please do not hesitate to contact us at any time.
Maths and Stats loving people from the University of Wollongong.
Executive Details: Lauren Allen, Daniel Mayo, Bao Vu, and Isaac Bankier.
Contact Email: uow_mas_soc@outlook.com