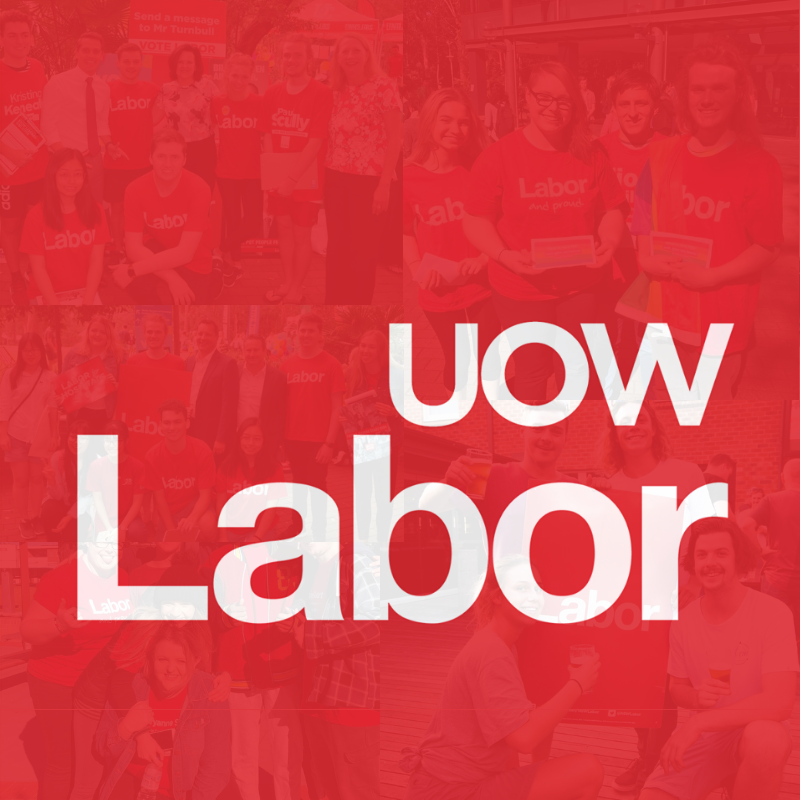 Labor Students

Welcome to the Labor Club!
UOW Labor Students is a group of students from the University of Wollongong who are interested in a variety of social, economic and political issues. Members meet regularly, discuss contemporary issues as well as campaign in student elections and engage actively in campus life. UOW Labor Students is an affiliated club of the University of Wollongong and of Labor Students. Further information about Labor Students as a wider movement can be found at http://www.younglabor.com.au If you are interested in joining UOW Labor Students or just wish to find out more, please feel free to contact us via: https://www.facebook.com/UOWLaborStudents 
Executive Details: Callum Bain, Frances Kerkham, Kel Slater, Imogen Draisma, Jarrod Purvis, Isabelle Cork, Alexander Hall, Katherine Minns, and Liam Douglas. 
Contact Email: carb729@uowmail.edu.au