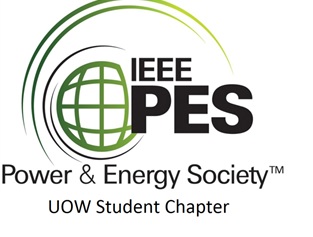 IEEE PES UOW Student Chapter
Welcome to IEEE PES UOW Student Chapter
IEEE Power & Energy Society (PES) chapter for University of Wollongong (UOW), Australia promotes the technical developments in the domain of Power, and Energy that is very helpful in achieving and developing standards for industry growth. It is also very active in promoting awareness of latest developments and achievements for this field among the researchers, educationalist and public.
IEEE PES chapter for UOW, Australia is playing its role towards achieving the targets for the betterment of society and Power & Energy sector. The IEEE PES (Student chapter-UOW) has been participating in all the events/seminars held by university with hundreds of its active member over the time span of past many years. The list of club executives are as follows:
1) S/ Prof. Kashem Muttaqi – Club Advisor
2) Mr. Anand Mandal – President
3) Mr. Rammohan Rao Makineni (RAMS) – Vice President
4) Ms. Lei Xiao – General Secretary
5) Mr. Wajid Ali Khan – Treasurer
6) Mohammad Faisal – Event Coordinator
7) Md Biplob Hossain – Conference Coordinator
8) Mahbubur Kiran – Logistic/Marketing Cooridnator
For any information, please email at ieee.pes.uowbc@gmail.com. Please send your full name, student number, email id and phone number in the mentioned email address if you are interested to join the club.