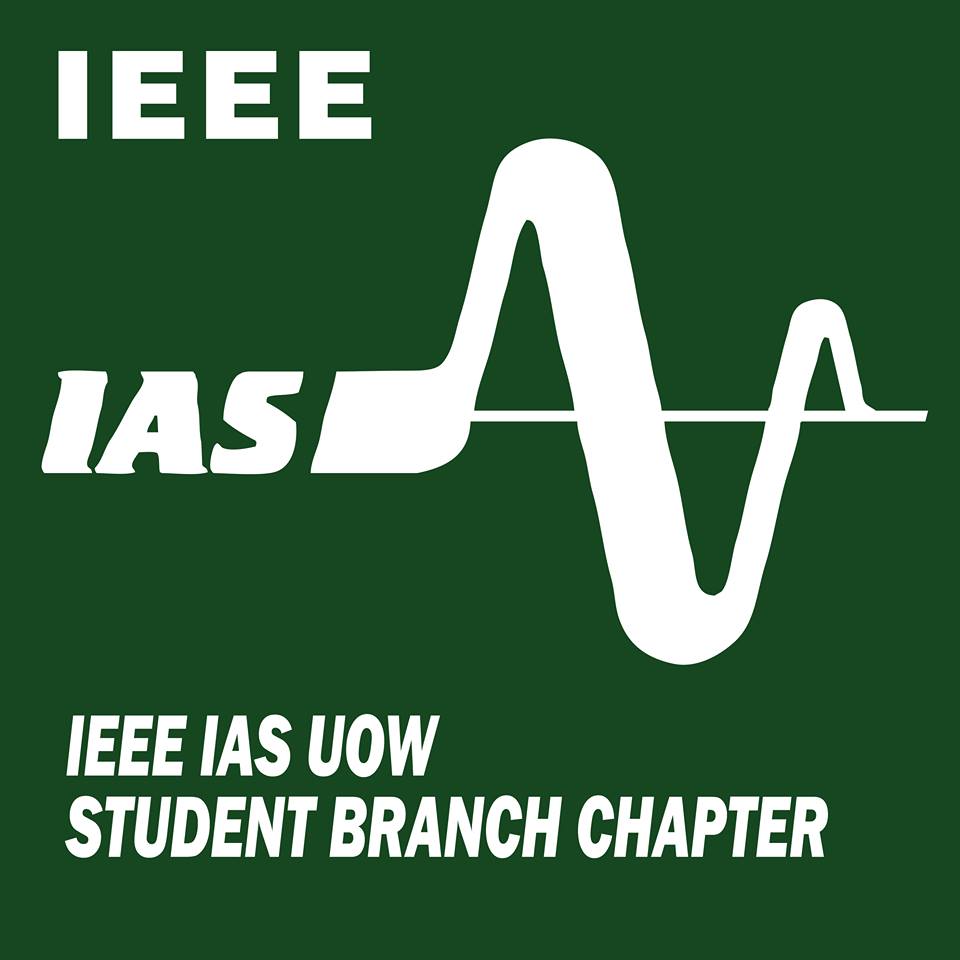 IEEE IAS UOW
Welcome to IEEE IAS UOW
The IEEE IAS UOW Student Branch Chapter is a student club on main campus at the University of Wollongong established in 2012. The club is affiliated with the UniCentre, Faculty of Engineering and Information Sciences, as well as the Industry Applications Society (IAS) within the Institute of Electrical and Electronics Engineers (IEEE).
The purpose of the Chapter is to promote technical, scientific, literary, and educational activities within the students of University of Wollongong.
The Chapter field of interest embraces advancement of the theory and practice of electrical and electronic engineering in the development, design, manufacture and application of electrical systems, apparatus, devices and controls to the processes and equipment of industry and commerce; the promotion of safe, reliable and economic installations; industry leadership in energy conservation and environmental, health, and safety issues; the creation of voluntary engineering standards and recommended practices; and the professional development of its membership.
The functions of the Chapter are to promote close cooperation and exchange of technical information and topics advancing the field of electrical and electronic engineering among its members and those of other groups, committees, and divisions of IEEE; hold meetings for the presentation and discussion of papers; provide for the needs of its members by stimulating research, participating in projects related to the scope of the Chapter, organize and support educational activities and lectures sponsored by the UOW in the area specified in the scope of the Chapter