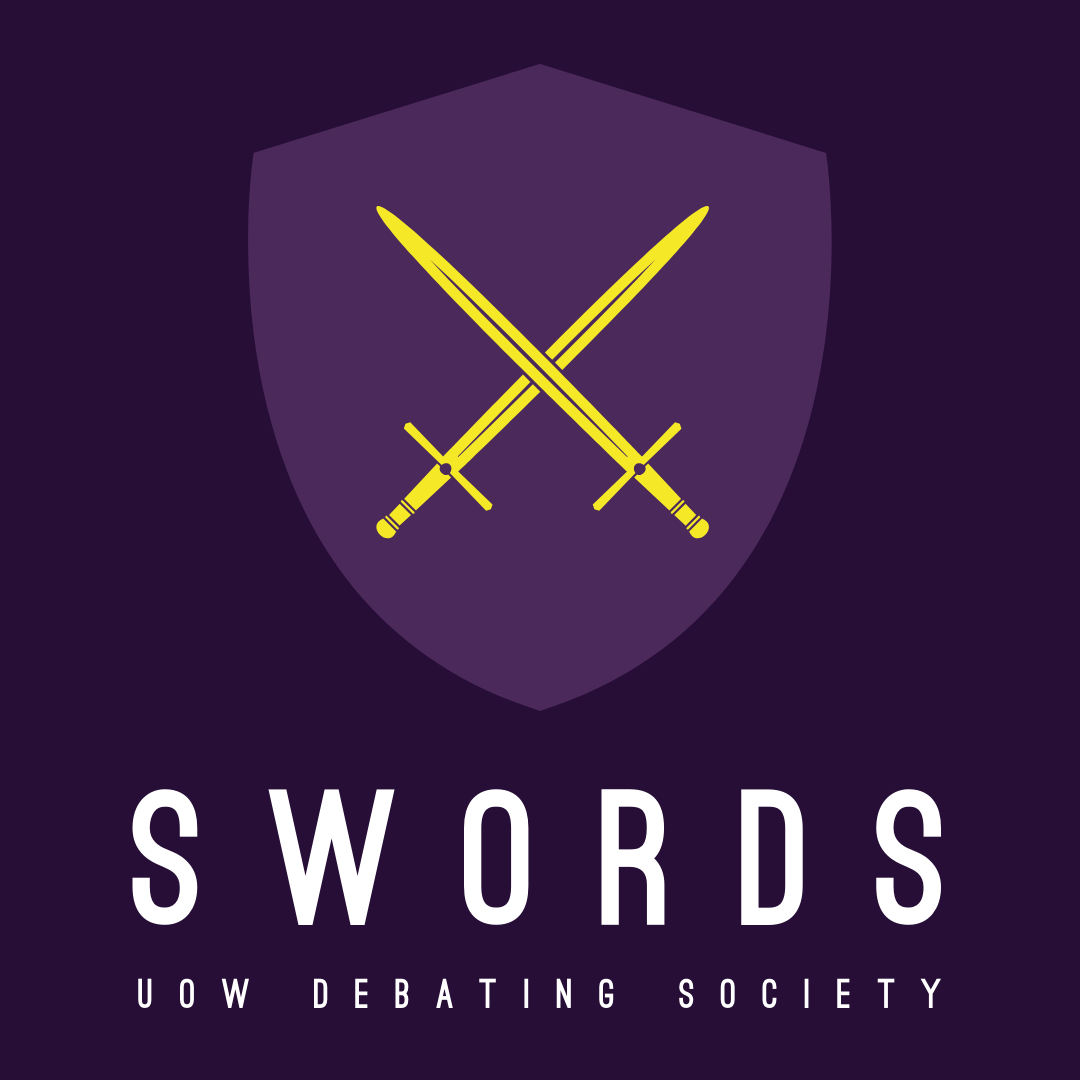 Debating Society (SWORDS)
Welcome to Debating Society (SWORDS)
Welcome to the UOW Debating Society (SWORDS)! Whether you're entirely new to the activity or already an accomplished debater, we would love to see you at our internals meetings or any of our other events! We meet weekly on Tuesdays at 5:30 during semester. Keep up to date with us via uniclubs and facebook!
We offer weekly training seminars and practice debates during session so that you can build your skills, and you can choose whether to debate, adjudicate or just watch! Throughout the year we attend weekend, national and international tournaments (upcoming in 2023: Sydney, Thailand and Vietnam) which can be a great opportunity to travel and make new connections. We also host social events (what is debating without good friends?) and connect members with adjudicating or coaching work.
Swords tries our best to provide a casual, friendly and safe experience at all events. Internals meetings are always a judgement free zone as we understand that everyone starts somewhere and we're all just trying to develop our skills. Novices will have support of older members when starting and attending competitions. We also have 2 Equity Officers who oversee any complaints, concerns or questions regarding the conduct of our members. We are an inclusive society, offering pronoun introductions before each debate, hosting women & gender minority tournaments, and have a 0 tolerance of homophobia, racism, transphobia, misogyny or any other inappropriate and discriminatory behaviour. The TLDR is that we are trying our best to create the most comfortable experience for everyone so please don't be nervous to join!
Debating is a great way to build your confidence, boost your resume and gain personal and professional networks! 2023 is the year to join!