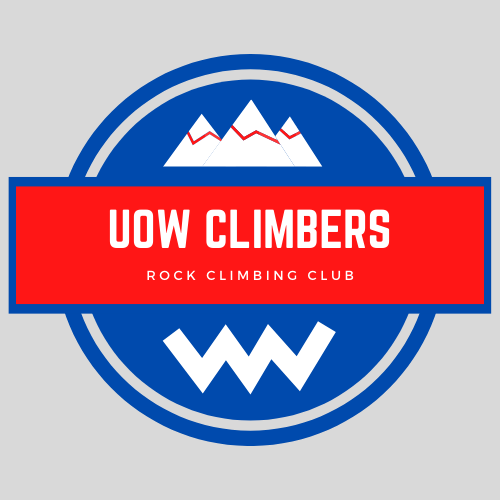 UOW Rock Climbing Club

Welcome to UOW Rock Climbers
Welcome to the climbers!!! Home to the UOW Rock Climbing Club. Our purpose is to create a place for everyone to come and experience rock climbing regardless of their background. Our objectives are too:
Build an inclusive community around rock climbing, where anyone can come and enjoy the sport
Run events centred around indoor and outdoor rock climbing within and out of the Wollongong area.
Conduct this sport in the safest manner possible by teaching club members the appropriate safety measures while they climb.
Provide a safe and supportive outlet for people
Create an opportunity for people to achieve their fitness goals without using traditional methods
Finally to create a club where people can come and try a new sport!!!
Come and join the climbers!!!!
Executive Details:  Mark Jay, Will Blinman, Ethan Brisbane, Danielle Warren, Ryan Borland and Nelson Corvalan.
Contact Email: mmj030@uowmail.edu.au