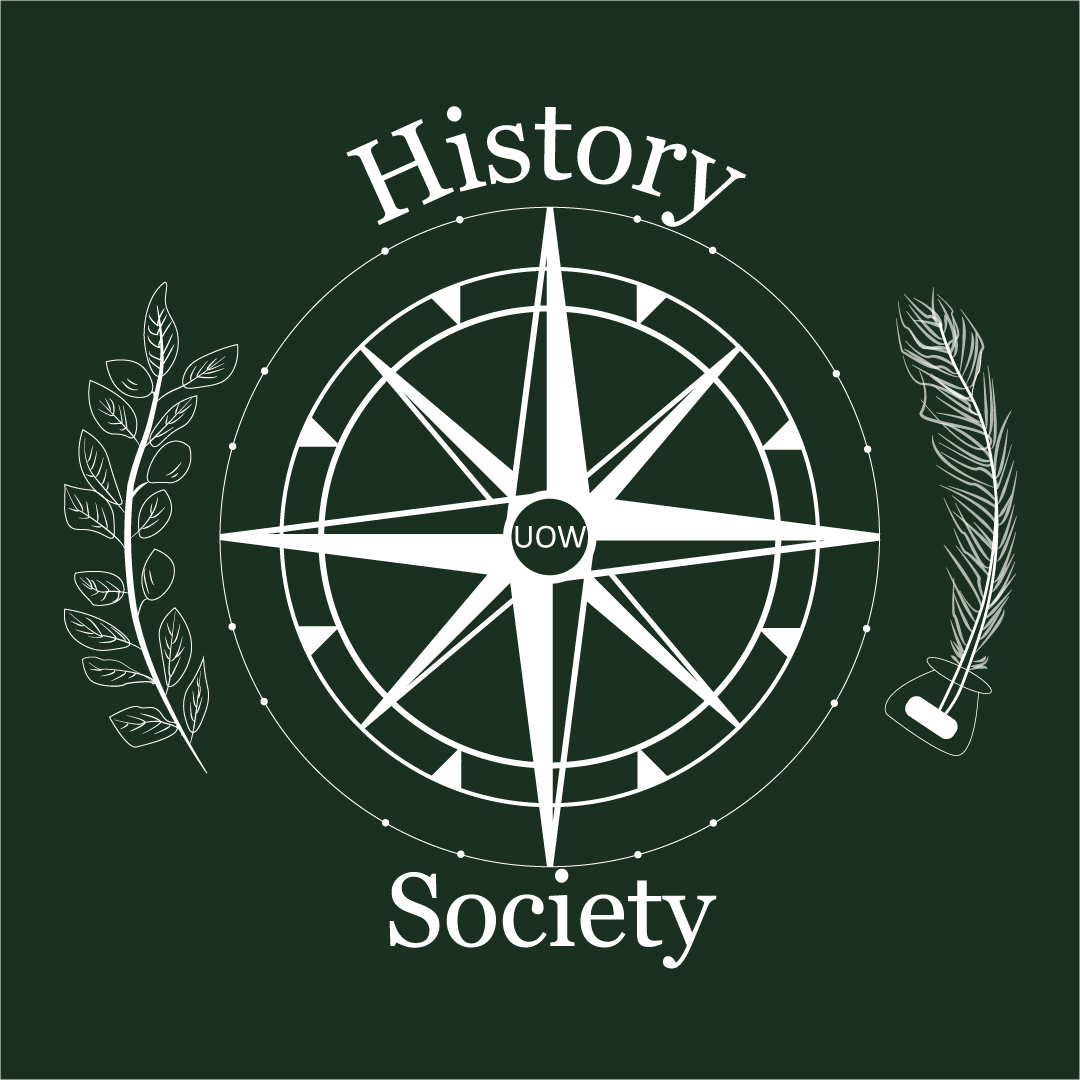 UOW History Society

Welcome to the UOW History Society! 
The History Society is for anyone with an interest in history. From Rome to World War II, our society includes those that study history, hobbyists and people who wish to learn more.
We create fun, social activities with a history twist and also run academic events because we care about our members living the full university experience.
So, become a member! Like us on Facebook, follow our Instagram and come join us at our next History Society event.
Executive Details:  Rhys Smith, Rachel MacPherson, Luke Blunt, Darcy Ford, and Brodie and Walsh.
Contact Email: ros921@uowmail.edu.au