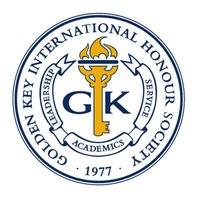 UOW Golden Key

Welcome to UOW Golden Key!
With over 400 chapters at colleges and universities across the globe and more than two million members, Golden Key International Honour Society is the world's premier collegiate honour society. UOW Golden Key is a vibrant chapter committed to enabling members to realise their potential through the advancement of academics, leadership, and service. UOW Golden Key is a diverse chapter driven by a spirit of innovation and collaboration. We value our partnerships with academic services at UOW. We aim to help members, and all UOW students, realise their graduate potential by providing opportunities to network with those already working in industry and potential employers. UOW Golden Key has partnered with UOW Careers Central to increase awareness of graduate opportunities, and to better equip members and associates in their studies and beyond. UOW Golden Key strives to assist all UOW students to engage in community partnerships and mutual development by providing UOW students with community service opportunities. If integrity, respect, academic excellence, and diversity matter to you, contact UOW Golden Key on our Facebook Page.
Executive Details: Liam Webb, Bala Dayaram, Nadine Bazaz, Bernardo Alchalouhy, Neeraj Jasrotia, and Patricia Brockbank. 
Contact Email: lw882@uowmail.edu.au