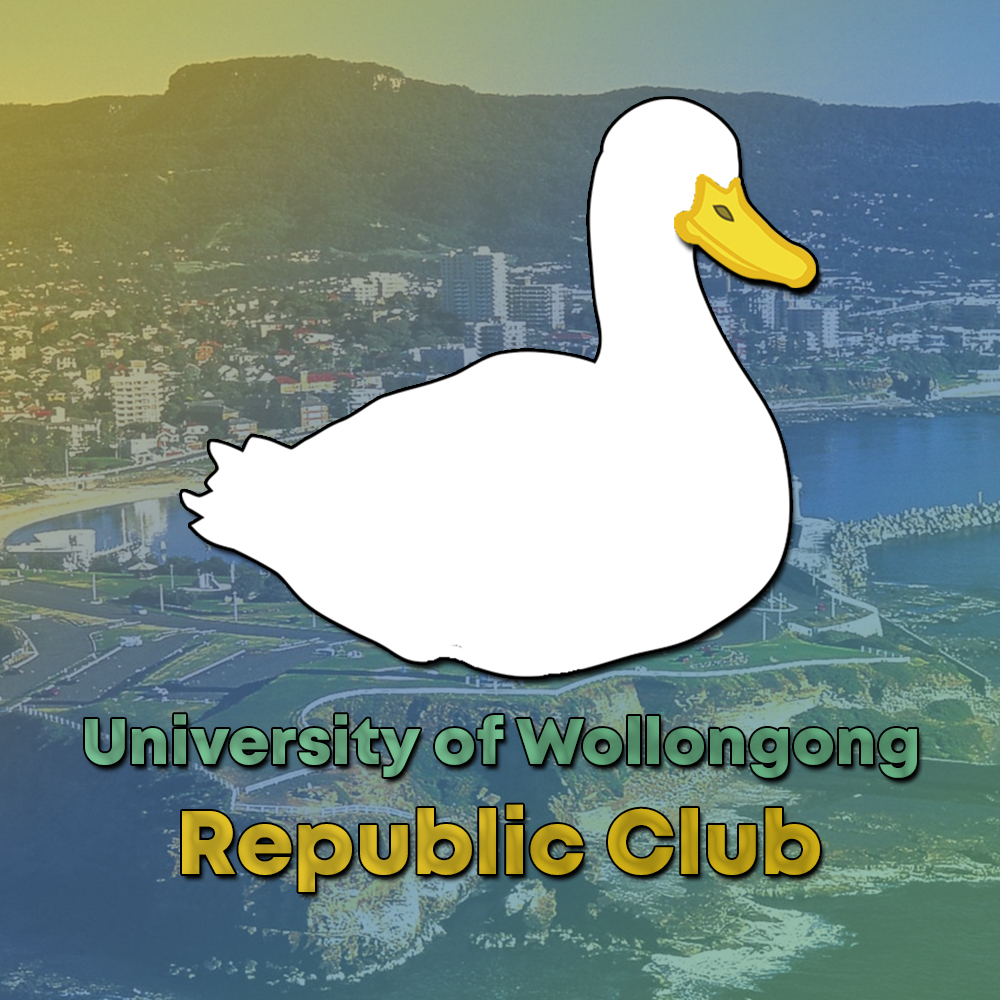 University of Wollongong Republic Club

Welcome to the UOW Republic Club!
The University of Wollongong Republican Students Club is a strictly pro-Republic group of students who believe in an Australian head of state and for Australia to leave the monarchy. We are open to people of all political groupings and beliefs as well as people of all backgrounds and faiths.
We will discuss and debate as well as campaign and promote the Republic. We are
nonpartisan, open and diverse as well as friendly and kind. We wish to communicate with communities inside and outside the University of Wollongong.
We will hold events for all people, for republicans who wish to socialise and connect, for those who are eager to campaign and promote the republic or for those who wish to debate issues important to the republic.
Australia needs an Australian head of state as much as we need oxygen to breathe and we are young people who know and understand that. Australia becoming a Republic is the necessary step, the all-important chapter for our nation to mature.
Executive Details: Ben Hancock, Tiana Myers, Stephanie Hancock, Ela Akyol, Liam Feli, and Devid Haden. 
Contact Email: benjahancock@gmail.com