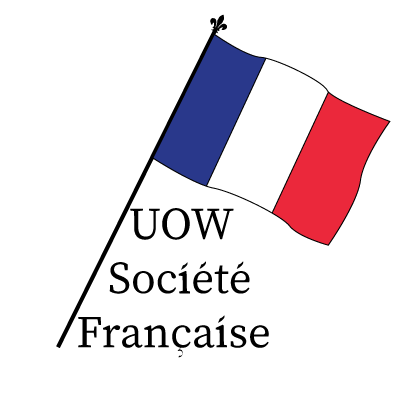 University of Wollongong French Society

Welcome to the UOW French Club!
On this page you can find information about our upcoming events. To share French related content with our community, please join and post in our Facebook group 'UOW French Community'.
The University of Wollongong French Society supports students studying French and aims to connect international and exchange students to domestic students through weekly conversation hours at UOW. As well as the conversation hours, UOWFS hosts a number of social events throughout the year to ensure all students can enjoy the cultural and social side of French studies. Our conversation hours benefit all levels of French speakers, from beginners to fluent speakers of the language.
Our conversation hour timetable is organised at the beginning of each semester and depends on the availability of our members. You can stay updated with our conversation hour timetable and participate in our online community via our Facebook page. You can also check out our Instagram account to stay updated on our whereabouts!
À bientôt!
Executive Details: Alexandrine Juhel, Eliza Laurenco, River McCrossen, and Lewis Dakin.
Contact Email: wufslasociete@gmail.com