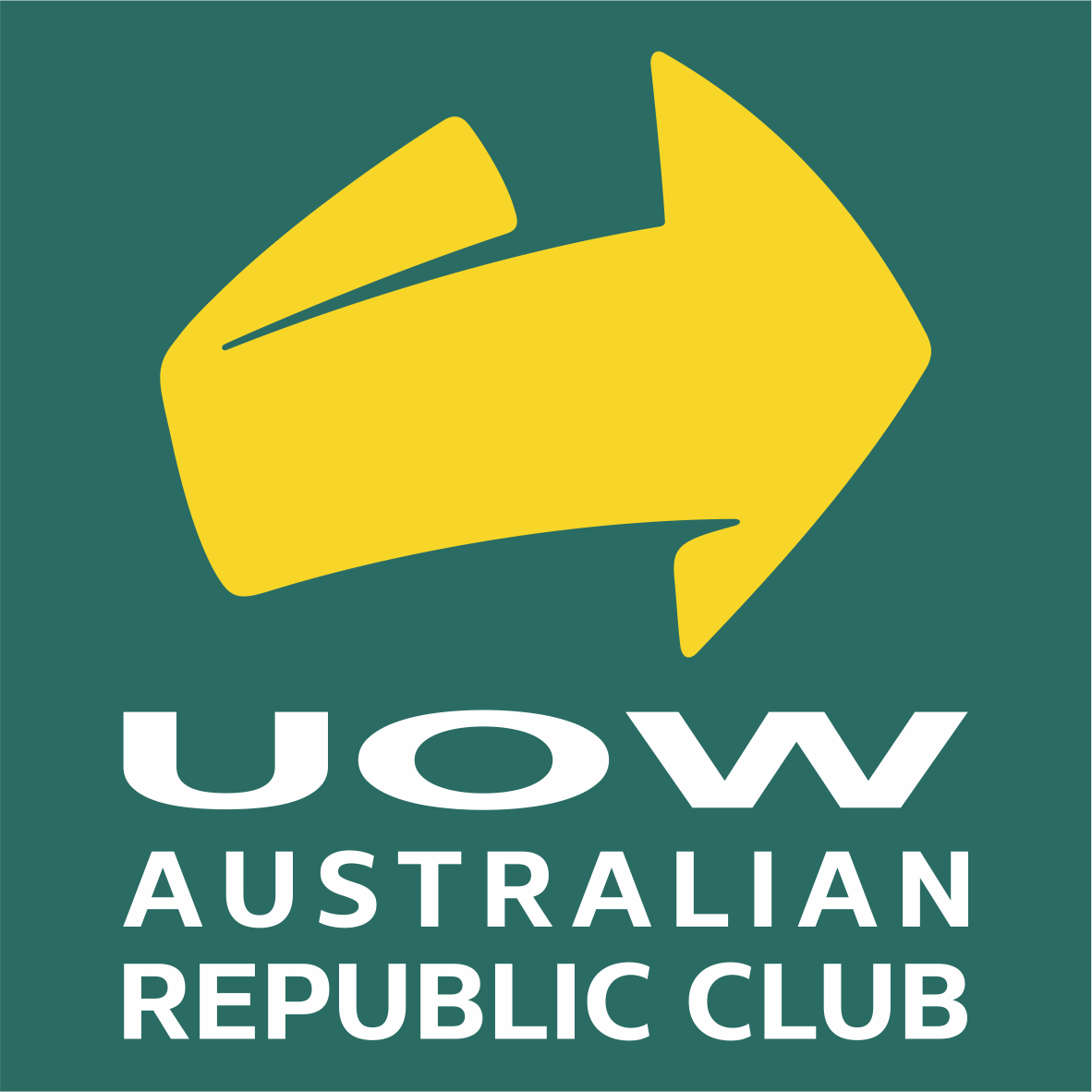 University of Wollongong Australian Republic Club

Join the journey to a better democracy. The UoW Republic Club works toward the creation of an Australian Head of State to replace the monarchy.
Executive Details: Kal Slater, Charles Bailleul, Isabelle Cork
Contact Email: uowrepublic@gmail.com
Welcome to the UOW Australian Republic Club. The UOW club is a part of the nationwide Australian Republic Movement, one of the country's largest and most virbant cultural and social movements. You can stay up to date with all of our activities via our Facebook page and Instagram.
ABOUT OUR CLUB
Australian Republicans are part of a movement that wants to shape our society into an inclusive, diverse and independent country. We're really passionate about bringing Aussies together no matter our background and we value strong communities, mateship and a sense of belonging. We're the voice for all UOW Republicans and our membership is open to past, present and future UOW students and staff as well as supportive community members. We have a tonne of social events throughout the year (escape rooms, beach days, pub nights to name a few) that are all about fostering a sense of community and giving our members a chance to bond. We're not your usual student politics group, we don't spend our time cold calling strangers or petitioning in the rain for random politicians. What we're all about is providing a welcoming space for anyone regardless of their views to be part of a movement that wants to reshape the way we talk and feel about our country. That means that whenever we do have campaign-style events, they're not boring; we've become famous on campus for our free lamington giveaways and we've got exciting plans ahead for community events full of colour and flare. We're also big on giving back to the local community through non-campaign related events like mock parliament workshops we help run for local high schools and of course we're always happy to help local charities whenever we can.
WHAT'S A REPUBLIC?
To put it simply, believing in a Republic is believing in Australia. Right now, our head of state (the most senior person in the country's chain of command so as to speak) isn't actually an Australian at all, it's the Queen (who is very English and very not chosen by us). Now that might not seem like a huge deal at first glance, but think about what it means about our society that the most senior person in it is not chosen by Australians, didn't get there through any hardwork and isn't even someone that would be eligible to run for office. Australia prides itself on being a country based on merit, the idea is that if you put in the work, eventually you'll get somewhere. This is a glaring contradiction when we teach our kids that hard work pays off but the most senior person in all the land didn't do any hard work to end up where they are. How can we be the country of the fair go when we don't apply those morals to the way our society is structured? How can we be a genuinely independent nation with our own identity when an English aristocrat sits at the top of our government system? How can we be a vibrant multicultural success story when someone people of non-Anglican faith are barred from being our head of state? How can we seek true reconciliation with our First Nations people when the foreign power that colonised their land is still so embedded in our politics?
Becoming a Republic is all about putting Australians in the driver's seat and building a society that works for all of us with one of our own as our head of state. The goal of our movement is not just to change the head of state though, it's to change the way we perceive our country. Once we've taken the step of controlling our own destiny then the real work begins to shape a bolder, brighter Australia for generations to come.