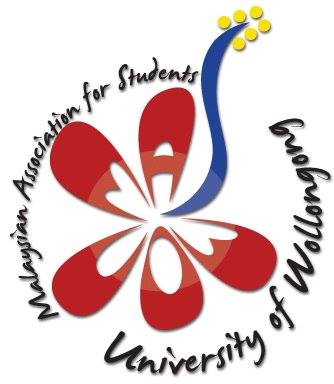 Malaysian Association for Students (MAS)

Welcome to Malaysian Association for Students!
An organisation for Malaysian students in University of Wollongong.
Hello fellow Malaysians and Selamat Datang to UOW! First of all, congratulations on furthering your studies here in UOW! We at MAS UOW, are here at your disposal! We will be conducting fun and meaningful events all year round. Come meet and mingle with fellow Malaysians, share personal stories and reminiscing on those late night mamak sessions together.
The Malaysian Association Student UOW (MAS UOW) is all about having fun and getting together to discuss all apsects of the diverse culture of Malaysia. We get together regularly for social events and everyone is welcomed. Please get in touch with us so you can find out where the next event is as we would love to have you along. So please come and join us as many surprises will happen for sure. Register as a member today!
Executive Details: Xe Yuin Chong (President), Han Hsiung Ho (Vice President), Min Anne Tan (Secretary), Chun Way Lim (Treasurer), Pei Ying Yee (Marketing Director), Tze Wei Goh (Sports Director), Khee Yang Teh (Cultural and Welfare Officer), Meiyun Deng (Cultural and Welfare DIrector)
Club Contact: malaysiauow@gmail.com