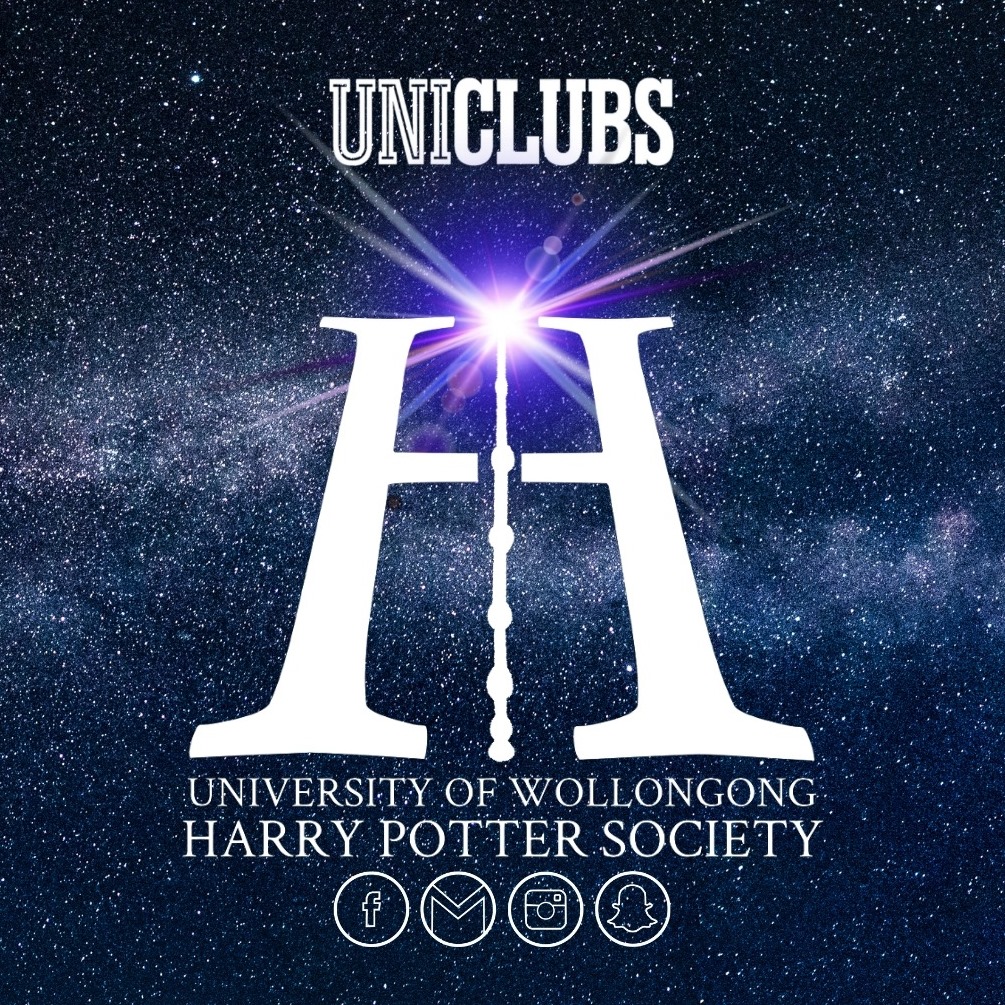 Harry Potter Society

Welcome to the Harry Potter Society!
Welcome to witches, wizards and muggles alike!
The UOW Harry Potter Society is a social club centred on a shared love of all things Harry Potter and Wizarding World. Whether you have read the books 100 times or have only seen the movies, come along and join us as we celebrate magic!
We run a variety of events throughout the year, including:
-the Great Feast dinner party
-Movie Marathons on campus
-Trivia Nights at the UniBar
-Diagon Alley Markets on campus
-and the Yule Ball cocktail party to end the year.
If you like making new friends and celebrating magic, the Harry Potter Society is for you!
For any questions, feel free to email us at uowhps@gmail.com or message us on Facebook.
Facebook: https://www.facebook.com/uowhps
Instagram: https://www.instagram.com/uowhps/
*We would like to note that, regardless of the opinions of the series author, the UOW Harry Potter Society is a safe and welcoming place for everyone, and we support all of our members in their love of the Boy Who Lived.
Executive Details: Jamie-Lee McLoughlin, Amy Dunn, LRonin Allcock, and Rebecca Munford.
Club Email: uowhps@gmail.com