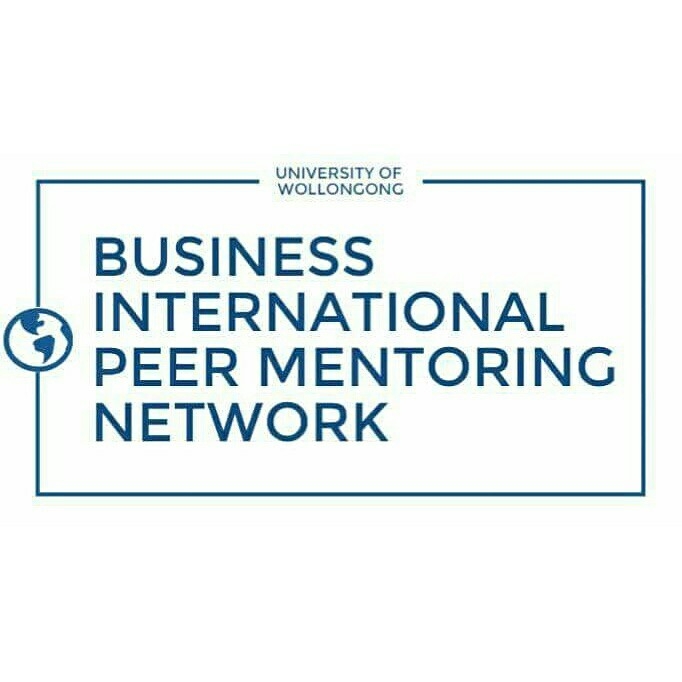 Business International Peer Mentoring Network

Hey there!
The Business International Peer Mentoring Network is a recent addition to the University of Wollongong's diverse range of clubs and societies. Our society is focused on supporting incoming International students (you!) with the knowledge and confidence to easily adjust to both Uni life and life in Australia.
This is achieved through pairing new international students with likeminded experienced business students. This will give you the opportunity to ask all the questions that you might feel awkward about asking in a lecture or tutorial, or you can even just use this as an opportunity to meet people studying in the same field as you.
For those of you who are not new international students, we invite you to volunteer to become a mentor instead. Mentoring is a great opportunity to share your knowledge with the next wave of students. This mentoring experience is also recognised by the new UowX program!
Apart from the mentoring program, we run, we will also be hosting a Get Ready Workshop to help with tips for planning your academic semester and mapping out your degree.
Executive Details:
Contact Email: 
At BIPMN we aim to:
Enhance the opportunities for domestic and international students in the Faculty of Business to interact and network with each other;
Facilitate a greater understanding of different cultures and regions among business students, which they can take into the business world;
Assist new international students in their transition period, helping to make the move to UOW and Australia easier;
To provide an opportunity for domestic students to connect with their international students peers in a non-academic context, allowing them to develop their intercultural and interpersonal skills; and
To inform new international students of the variety of support services and programs available across the University and enhance their extracurricular experience on campus.