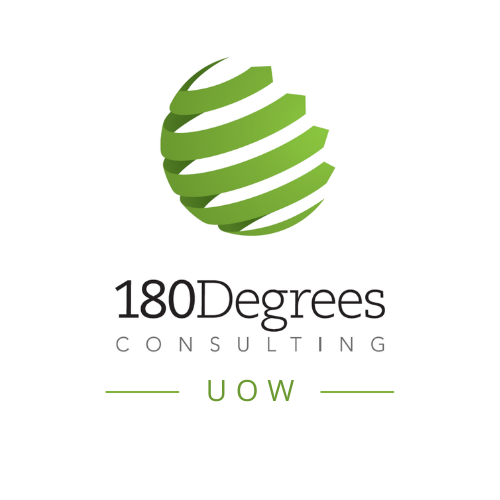 180 Degrees Consulting

Executive Details:  Andrew Mastroianni, Jacob Moussa, Isabella Panozzo, and Hamish Campbell.
Contact Email: adm386@uowmail.edu.au.
Welcome to 180 Degrees Consulting UOW 
(1) To provide students with both meaningful and practical volunteer experience opportunities with the world's largest university based consulting for not-for-profits and social impact organisations. Allowing students to apply their knowledge beyond the classrooms.
(2) To collaborate with the University of Wollongong and willing stakeholders; in Australia and abroad, in order to harness the potential in every current, future and past student.
(3) To provide students opportunity to engage in social impact initiatives with diverse not-for-profits/social impact organisations in the Illawarra, South Coast, Sydney regions and beyond.
(4) To a foster a safe space for students to learn and develop their hard and soft skills. Such as but not limited to: commercial acumen or awareness, oral and written communication skills, confidence and altruism.
(5) To promote and support all students and alumni in their career pursuits throughout and beyond their studies.